A slip-resistant finish when applied to flooring has unique anti-slip properties paired with ordinary floor materials; it feels more natural on the floor than any other non-slip coatings.
This non-slip floor finish is an easy choice for many people as the process is simple. Covering the slip-resistant finish, the stairs and floors' texture automatically changes the ground's friction coefficient, increases roughness, and effectively prevents accidental slips. This is really beneficial to families with young children at home or even those who are elderly and struggle with balance. The unique thickness of this finish helps reduce the risk of slipping on the stairs. This finish works on almost all surfaces, whether your stairs are made of wood, marble, tiles, stones, or any other kind of flooring material. It can also be used for indoor flooring/staircases or outdoor use along with deck stain.
How Does It Work?
The anti-slip coating allows stairs to significantly increase the friction of their texture without changing the original appearance of the ground or changing the anti-slip mat frequently. The anti-slip is a water-soluble, colorless, odorless liquid penetrant that can react quickly to achieve the anti-skid effect.
The anti-slip finish penetrates the floor tiles to dissolve a small amount of silicon in the floor tiles and further, widens the tiles' original pores so that it can accommodate more liquid. When the water is squeezed out, a large number of small "physical suckers" are formed. These "suction cups" increase the ground's friction coefficient from less than 5 to 8-9. This unique compound has been uniquely formulated to produce durable, non-slip safety finishes on floors, terraces, docks, pool decks, ramps, toilets, etc.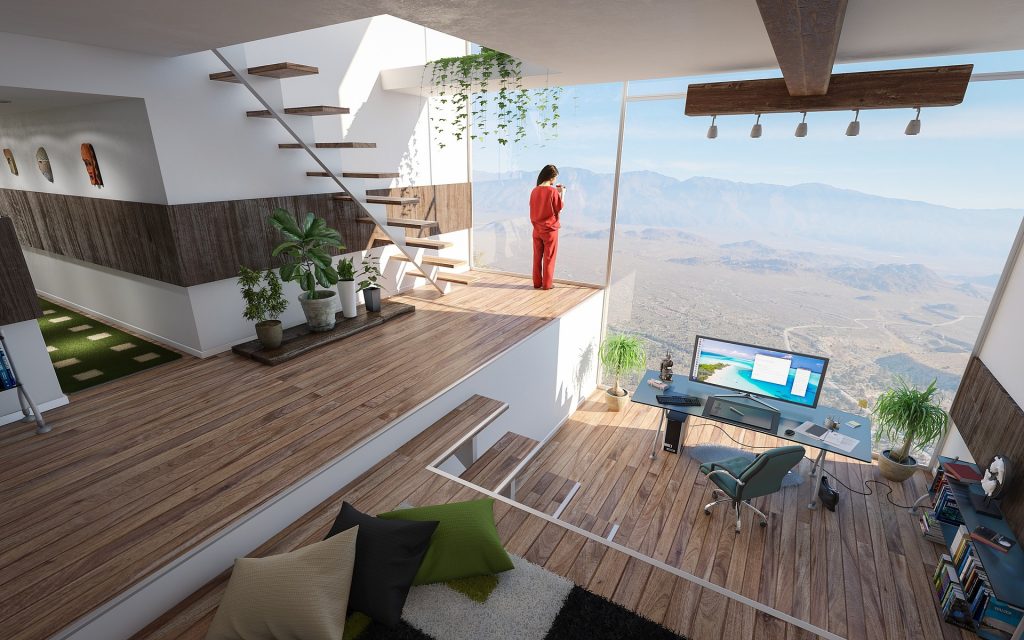 Advantages Of A Slip Resistant Finish
It also provides excellent strength and durability to the floor surface and is suitable for various floor applications in commercial and industrial places.
With UV resistance, also ideal for outdoor staircase applications.
It provides a thick coating that can resist scratches, which is perfect for high traffic and public movement areas.
A non-slip surface to reduce slipping accidents, just by an application of a slip-resistant finish not only for the house but also at workshops, warehouses, packaging areas, machine workshops, city halls, schools, universities, etc
Provide anti-skid and floor protection for areas where there is a large amount of movement of people-public corridors, elevators, stairs, public toilets, cafeterias, and restrooms.
These slip-resistant coatings come with a special surface treatment that fully guarantees excellent anti-slip performance on any stairs and flooring materials.
The standard test results show that the 0.3mm thick slip-resistant floor can be used for more than five years under normal conditions.
How Is It Made?
A slip-resistant is a unique high-tech processed transparent finish or an additive wear-resistant coated on the layer on the surface of the stairs and slippery floors.
A slip-resistant finish is an additive made of two-component, water-based, solvent-free, UV-resistant floor protective coating.